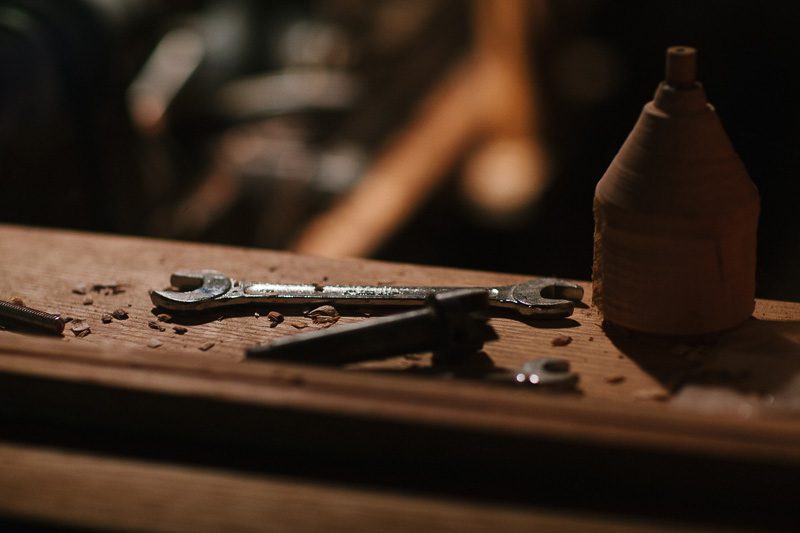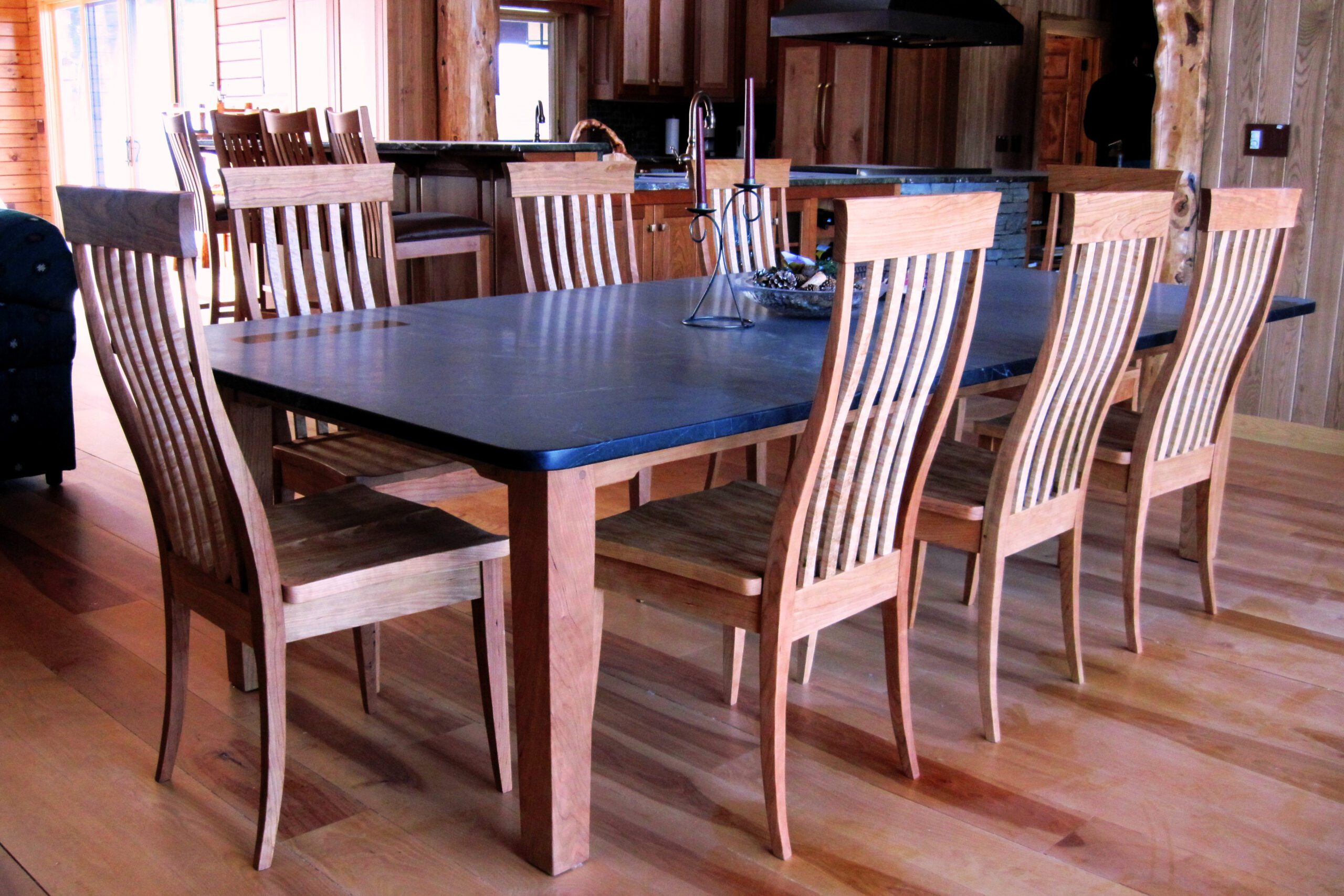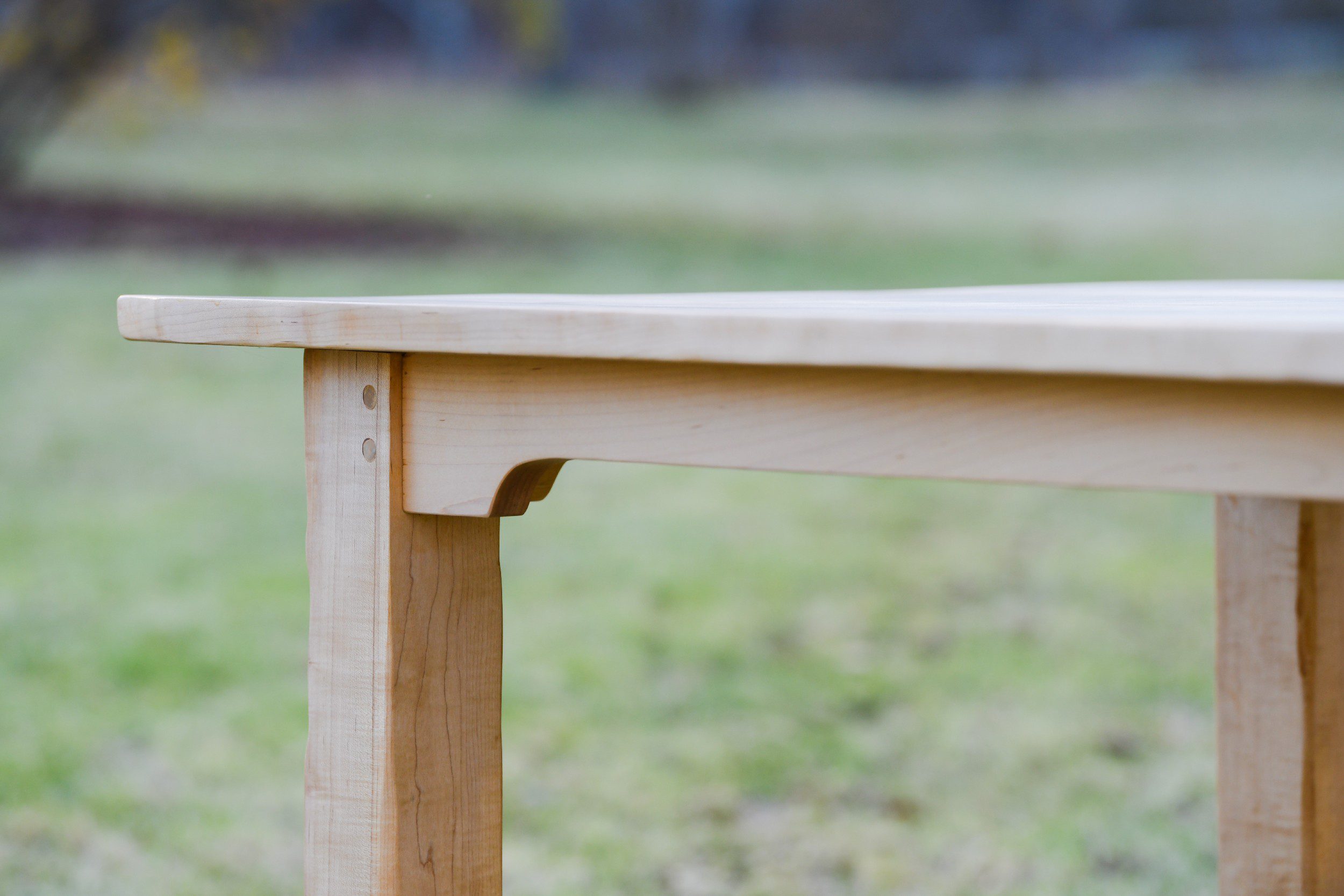 Custom Work
From Rockledge Farm
Our work is either inspired by working to fulfill the needs and desires of our clients, or by the piece of wood itself in the case of the One-of-a-Kind pieces we create from unusual and distinctive "Live Edge" or figured woods. One of our barns is a storehouse of these rare pieces of wood, where they may sit for years, waiting for the moment when a piece "speaks" to us, when suddenly the proper use for that wood becomes apparent.
Much of the furniture we build is designed and made to our clients' order. Customers may select a purchase from items already made, or use the work displayed as a starting point from which to develop their own design with us.
We are the antithesis of the "Production Shop" furniture business, which produce furnishings from a limited number of patterns and designs in their catalog. We prefer the experience of looking at each new project as a fresh start, working with our clients to develop a piece of furniture best suited to them.
The scope of our work ranges widely, from smaller Woodenware items such as Food Service Cutting and Serving pieces, through virtually every possible type of furniture, to Custom Cabinetry, Counter and Bar Tops, Built-ins and Commercial applications. Visit our Furniture Gallery to view samples of recent custom work.
We endeavor to use woods which we know have been harvested in a responsible, sustainable manner. Unless otherwise specified by a customer, our furniture is constructed exclusively from native Vermont and Northern New England sourced Hardwoods which we carefully hand-select from a number of small lumber mills around us. Most of our furniture and accessories are made wholly or in part using "Figured" Hardwoods such as Birdseye and Curly Maple, Black Walnut, Cherry, Flame Birch, and Burls of the many hardwoods here in Vermont.
By virtue of either the distinctive wood selected, or by the unique design utilized, (or both), every piece of work that is crafted at Rockledge Farm Woodworks is a "One-of-a-Kind", "One-at-a-Time", hand crafted heirloom.
If you are looking for Custom-made furniture to fill a specific need, or searching for that special, unique piece to be a centerpiece of a room in your home, share your ideas with us. Whether you have the exact item in mind, or you need some ideas to figure it out, we'll help you make the item of your dreams. We have made 100's of custom projects—and look forward to working with you. Send us an email, call, or stop by and we'll get started!